Dr. Brenetia Adams-Robinson
Coach / Consultant / Trainer / Best Selling Author
Empowering Authenticity for Your Personal and Professional Destiny
The Destiny DIVA blogs on topics related to destiny living, pursuing purpose, living in peace, finding one's path to success, and living an authentic life -  personally and professionally.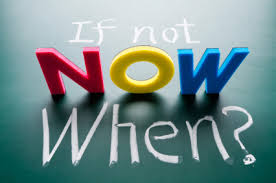 We are just 3 days from the end of not only the current year, but from the end of the current decade! By December 31st, what will you be able to say you did with your 8760 hours of 2019? What have you achieved in this decade? Did you make the changes your wanted to make? What did you accomplish from your multiple New Year's resolution lists? Can you say without hesitation that the goals you set were successfully manifested in your life? Or…did you put critical goals, dreams, and desires on a backburner?
Each year gives you 12 months, 52 weeks, 365 days, 8760 hours. What did you do with your 8760 hours each year of the last decade? Did you invest time to improve anything in your life? Did you spend time helping improve the life of anyone else? Did you invest the work, time, and sometimes difficult effort it takes to make your dreams and goals your reality? Did anything truly change in your life? If so, was it for the better or for the worse? Did you make a difference to anyone in anyway with your 8760 hours each year? If you can't answer affirmatively to these questions, what are you ready to do about it?
As we countdown the decade, now is the time to reflect on what you really want with this glorious gift God gave you called life. It's time to reconnect to the dreams and hopes you put on the backburner and strategize to make 2020 a year to come out of mediocrity, woe-is-me, less-than living, and making do. Now is the time to make your life-long desires your reality.
Statistics tells us that the average person spends 28 hours a week watching television. Just to put that in perspective…that's 1456 hours a year…watching television. If you changed nothing else in 2020, what could you accomplish as far as your goals if you just spent half of that time, 14 hours a week (728 hours during the year) focused on achieving the goals you put on the backburner? How about investing just one of those hours a week helping someone less fortunate? How much would your life improve with just those two changes in how you use the precious gift of your time in 2020?
If you don't want the next decade to be a repeat of the last…if you want to see the manifestation of destiny manifest, you have got to do something different! The Countdown is on…what are you going to do with the 8760 hours you are being blessed with in 2020? How will you begin the journey? Are there some things or some people who need to be eliminated in order for your 2020 to be different from 2019? Do you need to make some real change in order to soar in 2020?
If you know what to do, and are poised to make your change happen, don't delay...make a move!  However, if you know some change is needed, but don't know where to begin, you don't have to travel the path alone. I'm offering a dynamic 3-month group coaching program to jump start your success journey. The program includes the following:
-- An assessment of your completed 'goal achievement' worksheet to assess if your goals pass the SMART assessment.
-- Weekly coaching calls with success tips and strategies to keep you on task as you build your capacity to dream big and stay focused.
-- A 90-day customized goal-focused Spiritual Journal to help assess your daily and weekly activities to self-assess your actions aligned with your outcomes.
The normal program cost of 1x1 coaching for 3 months is valued at $1500.00. The End of Year Special brings this wonderful group coaching opportunity to you for only $125 / month.
God has given you EVERYTHING you need to live your destiny. Don't let the greatness of your destiny be buried under procrastination, fear, and non-action. If you always do what you always done, you will always get what you always got (thus far). Take action…do something different!
To register for the EOY Group Coaching Program, go to www.thedestinydiva.com/eoy-group-coaching-special to submit your registration. 
May this coming new year and new decade bring you your every heart's desire! 
Dr. Bre!
When you think of a winner, what comes to mind?
What do you see in your minds eye when you 'see' a winner?
What does a winner look like in your mind?
One author wrote that "a winner is someone who accepts a win or a loss with the same temperament". That is one definition I can definitely celebrate as truth.
Proverbs 11:30 says "the fruit of the righteous is a tree of life, and he who is wise wins souls". In essence, the concept of winning is not entrenched in how many things you gain, but HOW you live your life, based on what God directs in His Word. In order to embrace the winning mindset, you must be able to see your value and worth through the lens of God's grace OVER your life instead of the things that happen IN your life. Winning is a mindset – how you see yourself – how you value what you bring to the table – how you feel about your impact in this world.
Winners focus on seeing the glass as half full before it begins to be empty (Story of Joseph). They focus on the positives of a situation before they moan about the negatives (Isaiah 61:3). They don't see defeat as the end of the road; it's just a temporary setback to a potential momentous comeback (Nehemiah 8:10). They realize and look forward to the sun coming up every morning instead of cursing the darkness (Psalm 30:5). They disconnect from anyone who can take them out of peace, out of the path of purpose, and down the path of degradation (2 Timothy 3:1-4:22). They stand in full confidence that no matter the situation, God has their back because they live as God directs (1 Thessalonians 5:16). Statistics tells us we have an average of 50,000 thoughts a day. A winner has more positive thoughts than negative (Philippians 4:8-9); a loser's auto-response is negative, which drives their existence further into the pit of despair and negativity.
Winners reject the prospect of settling for those things in life that take away from the joy of living (2 Corinthians 5:5-6). They refuse to embrace defeat or any failed effort in a goal as their personal failure (James 1:2). Instead they take the failed effort, learn from it, grow from it, and position for success the next time (Romans 5:3-5). When the negative Nancy's and naysayers tell them what they can't do, won't do, or would be crazy to do; winners stand in the authority that they have been given by the God they serve to say, "I can do all things through Christ who strengthens me" (Philippians 4:13). They realize that when things go haywire, they are not in the battle alone and every battle has a purpose; God shields and covers them (Jeremiah 29:11). Winners stand with bold confidence and courage, seeking to bring the best of themselves to every encounter, every situation, and every interaction because they stand on the foundation of Christ (2 Thessalonians 3:3-5). It's in that mindset that winners never give up on themselves and their goals because they know their God has not given them the spirit of fear or failure (2 Timothy 1:7).
Oftentimes we set goals, verbalize something that we want to see manifest in our lives, and then fail to move to make the goal a reality. Fear, doubt, procrastination, and fear immobilizes us; or we allow the time elements of life to hinder forward movement. When the goal does not manifest, the easiest fall back is to blame whoever we can, wherever we can; or we fall into self-blame mode. All of which is the mindset of a loser, not a winner.
The reality is we will never achieve any set goal or dream, if we can't see yourself as a winner first. You must be able to see yourself achieving the goal before the goal becomes your reality. You must be able to see yourself achieving that goals or desire that God has placed in your spirit. Now, let me make this clear…some goals are never achieved because it's a selfish goal you have set for yourself without consulting, praying, and seeking God's nod of approval. In other words…it ain't for you to achieve. But if you believe in your spirit that the goals you have set are goals that God ordains for your purpose and destiny, stand boldly on it. God's got you covered.
Hebrews 11:1 says 'now faith' is the substance of things hoped for, evidence of things not seen. That means, you have to believe and see success before you live it. So, how do you see you? Do you know you are meant to achieve that thing you say you want to achieve? Do you see yourself walking the path you say you desire? Each time you think of a goal you want to achieve, close your eyes and literally see yourself achieving the goal. Then begin to talk and act as if it is already done. Stop complaining about it, whining about it, and allowing negativity to spew from your lips about it. Even when you don't see it; now faith believes that it is already done!
A noted motivator wrote that "you were put on this earth to achieve your greatest self, to live out your purpose, and to do it courageously." It's up to you to position yourself to call forth the winner in you, and make your desires your reality and live your destiny!
Greetings Readers:),
Christmas is definitely a time to give and receive. Unfortunately, many have allowed the commercialism of the season to become more of a focus than the true spirit of the season. For a lot of people, the stress of buying gifts is so nerve wrecking and stressful that many don't enjoy this time of year and for the most part wait with baited breath for the season to end. They have forgotten that the season is not about gift giving alone. It is so much more.
It's about the spirit of giving and sharing, which may be a tangible gift, but may also be your time, your talents, your love, your help. It's about family bonding and doing things together as a family that you don't otherwise have a chance to do. I once asked my youngest son, who was a teenager at the time, to give me one sentence to summarize what Christmas means to him. His exact words, "It's a special time of year for family to enjoy each other, spend time together, be happy, and escape any bad things that happened the rest of the year. Too many people get too bogged down in the gift giving." That, to me, sums up what Christmas should mean.
So…how can you change the tide and enjoy an awesome Christmas that is truly about the spirit of Christ? 
I want to provide a few suggestions to keep the Christmas spirit high and make sure you have an awesome Christmas celebration without getting caught up in the stress of the commercialism of the season. In today's blog, we are going to deal with the foundation of family joy of the season -- creating family traditions that should and can grow to mean just as much as the gifts under the tree.
Look at your family circumstances…what makes sense for YOUR family? Christmas is a time of celebration of the birth of our Savior, Jesus Christ. The message of the Cross is that we are all unique individuals with our unique purpose. Such is the Family. Each family has its own personality, its own characteristics, its own way of being. Think about what things you can do, traditions you can begin, within your family circumstances to make this season special.   
Family traditions provide value far beyond the moments it takes to perform the activities. Traditions provide a sense of stability and consistency for the family interactions. They enhance the family identity and aids in helping family members build a sense of trust. Family members find security in the fact that no matter what things change, the family traditions provide consistency in which all family members can depend. It is therefore critical that if you start a tradition, you keep it up. Family members, no matter how old, will depend upon tradition to be maintained. What traditions can you begin to enhance your family Christmas celebration?
CHRISTMAS TRADITION IDEAS TO CONSIDER:
1.  Start "Family Holiday Movie Nights"
Beginning the first week in December, identify a night dedicated to watching Christmas or other inspirational movies. Make it cozy by having everyone get comfortable (pajamas, loungewear, etc.), get pillows, blankets, make popcorn, hot chocolate, Christmas cookies. This simple family activity will be a special way to bond, promote communication, and have some fun. The great part about this tradition is that it does not have to end on Christmas Day. Make it your family night activity to keep the family in tune with each other.
2.  Go on a "Christmas Tour of the Town"
Choose a day to get as many members of the family together as possible, immediate family and extended family, to take a walking or driving tour through the area of town that has the most decorated neighborhoods. As lame as your teens will tell you this sounds, it's a wondrous thing to see the lights and displays at Christmas. It has a way of infusing everyone with a little Christmas magic, even when they don't know they want it. This is also a great time to talk, laugh, sing, and bond as a family…and, unless you decide to go to a Stone Mountain Park, it's a completely free Christmas activity.
3.  Come up with a "Christmas Family Recipe"
Food is the key to any holiday celebration. Every family should have at least one recipe that is a must for the Christmas season. Have a family meeting and have each person come up with some ideas for a Christmas Family Recipe. Make a big deal of it. Let them know that this is will just between family members to be passed down to the generations to come. Then…get in the kitchen and experiment until you get the best recipe outcome. The fun part is to have everyone participate in the experimentation, even if it's only as a taster. The added advantage will be that by the time you end the family meeting, you will probably have more than one recipe as well as many new ideas for your Christmas dinner. My family has a number of recipes that my grandchildren now expect to see every Thanksgiving and Christmas. I love it! 
4.  Have an Annual "Let's Make Christmas Decorations Party"
Have the family to get together for a family gathering to make some special ornaments for the Christmas tree or decorations for around the house. This is a chance for you and the kids to put on the creativity cap. The key is to let the creativity, not control, flow. The younger ones may make ornaments that are not perfect, but it will be so special to them. Have finger foods for everyone to nibble while they create. The dollar stores and hobby stores have all kinds of things you can use to make decorations. Need some jump start ideas, check out the links below to get the creative juices flowing:
http://www.rubberstamping.about.com/od/christmasprojects/tp/OrnamentProjects.htm
http://www.bhg.com/christmas/crafts/handmade-gifts-for-friends/#page=1
Hint Hint: Stringed popcorn is still a traditions favorite.
5.  Have a "Family Decoration Day"
Decorate the house for the holidays as a family. Choose a day that has the best chance of getting everyone together without being rushed. Take out the Christmas decoration an give everyone a task or a room to decorate. My eldest is almost 30 with kids of her own and she will get upset if I decorate and she is not involved. This will become a wonderful time of family sharing. You may even want to tell everyone to wear something Christmassy. Have eggnog or Christmas punch out for drinking and Christmas music playing in the background. It's great fun!
6.  Get a "You Are So Special" Ornament for the Kiddos
Each year, either purchase or make a special ornament for each child in the family. Make it an ornament that represents something special that is going on with that child. Each year, the family will have a ball remembering what each ornament represents…wonderful family bonding time. When the children leave home, they'll have a box full of ornaments from their childhood with which to decorate their first Christmas tree…or when they come home to visit, the tree will be a center of wonderful childhood memories. My two oldest still get a kick out of some of the one's that I bought for them as children and we always add one special ornament for the year.
7.  Make Christmas Giving a Family Affair
As much as you may think you don't have, there is always someone who has less. Contact a church, family and children services, a community center, or a non-profit organization in your city and ask for the name of a family in need. Get your entire family involved, especially the children, in gathering food items and presents for the needy family. A few days before Christmas, make arrangements to deliver the basket to the family. Gather your family member, contact the family, and ensure that each person in your family give at least one gift to the other family …one family giving to another in true Christmas spirit.
8.  Make Christmas Happen for Someone Who Has Little to No Hope
Another family giving activity is to give to the homeless. This may take a little planning, but will give you and your family great rewards. Gather some old blankets, coats, and gloves from immediate family, church members, neighbors, and people at work. Get your family together and make some meal bags (sandwiches, a boxed punch, a bag of chips, a fruit). Put a Christmas bow on each bag. With your family, especially the kids, take the bagged meal and the collected items to a shelter or place where the homeless 'reside' and give them away. This will truly make an impression on your children by helping them see what being without really looks like…especially if those you serve are among the thousands of homeless children on the streets. If you go to the bridge or alleys to give them directly to those in greatest need, be sure to employ safety, i.e. if you are a single mother with your children, get a male friend or law enforcement officer to be with you. You want to impress upon your children the gift of giving, but ensure their safety as well.
**Your Children and Grandchildren Will See Christmas Through Your Eyes.  Remember that your kids are going to see Christmas how you see Christmas. If you dwell on what you don't have or make the gifts received the biggest part of the season, you will see greed and selfishness reflected in their eyes. If you take delight in the smallest of things during the season, you will see the beauty of the true spirit of Christmas looking at you throughout the season in their eyes. Be a representative of the Christ who died for you. Make the season a season of love, joy, giving, and celebration!
If you have any tradition ideas for the readers, we'd love to hear them. Send your comments and ideas! 
Love you much!
Dr. Bre

/