Dr. Brenetia Adams-Robinson
Coach / Consultant / Trainer / Best Selling Author
Empowering Authenticity for Your Personal and Professional Destiny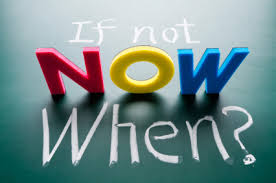 We are just 3 days from the end of not only the current year, but from the end of the current decade! By December 31st, what will you be able to say you did with your 8760 hours of 2019? What have you achieved in this decade? Did you make the changes your wanted to make? W...
Read Full Post »
When you think of a winner, what comes to mind?
What do you see in your minds eye when you 'see' a winner?
What does a winner look like in your mind?
One author wrote that "a winner is someone who accepts a win or a lo...
Read Full Post »
"Ordinary people seek entertainment. Extraordinary people seek education and learning." Yes, I've got to say it. If all you do all week is watch reality television and the most popular cut-throat shows on all the channels, I'm sorry to tell you - that's the very ordinary route of the very average person and you will likely never see your dreams manifest. If you ever dream or hope to be one of the happy, healthy, successful (extraordinary) few, you are going to ...
Read Full Post »
/