Dr. Brenetia Adams-Robinson
Coach / Consultant / Trainer / Best Selling Author
Empowering Authenticity for Your Personal and Professional Destiny
| | |
| --- | --- |
| Posted on 28 December, 2019 at 15:15 | |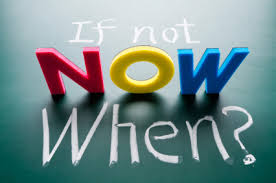 We are just 3 days from the end of not only the current year, but from the end of the current decade! By December 31st, what will you be able to say you did with your 8760 hours of 2019? What have you achieved in this decade? Did you make the changes your wanted to make? What did you accomplish from your multiple New Year's resolution lists? Can you say without hesitation that the goals you set were successfully manifested in your life? Or…did you put critical goals, dreams, and desires on a backburner?
Each year gives you 12 months, 52 weeks, 365 days, 8760 hours. What did you do with your 8760 hours each year of the last decade? Did you invest time to improve anything in your life? Did you spend time helping improve the life of anyone else? Did you invest the work, time, and sometimes difficult effort it takes to make your dreams and goals your reality? Did anything truly change in your life? If so, was it for the better or for the worse? Did you make a difference to anyone in anyway with your 8760 hours each year? If you can't answer affirmatively to these questions, what are you ready to do about it?
As we countdown the decade, now is the time to reflect on what you really want with this glorious gift God gave you called life. It's time to reconnect to the dreams and hopes you put on the backburner and strategize to make 2020 a year to come out of mediocrity, woe-is-me, less-than living, and making do. Now is the time to make your life-long desires your reality.
Statistics tells us that the average person spends 28 hours a week watching television. Just to put that in perspective…that's 1456 hours a year…watching television. If you changed nothing else in 2020, what could you accomplish as far as your goals if you just spent half of that time, 14 hours a week (728 hours during the year) focused on achieving the goals you put on the backburner? How about investing just one of those hours a week helping someone less fortunate? How much would your life improve with just those two changes in how you use the precious gift of your time in 2020?
If you don't want the next decade to be a repeat of the last…if you want to see the manifestation of destiny manifest, you have got to do something different! The Countdown is on…what are you going to do with the 8760 hours you are being blessed with in 2020? How will you begin the journey? Are there some things or some people who need to be eliminated in order for your 2020 to be different from 2019? Do you need to make some real change in order to soar in 2020?
If you know what to do, and are poised to make your change happen, don't delay...make a move!  However, if you know some change is needed, but don't know where to begin, you don't have to travel the path alone. I'm offering a dynamic 3-month group coaching program to jump start your success journey. The program includes the following:
-- An assessment of your completed 'goal achievement' worksheet to assess if your goals pass the SMART assessment.
-- Weekly coaching calls with success tips and strategies to keep you on task as you build your capacity to dream big and stay focused.
-- A 90-day customized goal-focused Spiritual Journal to help assess your daily and weekly activities to self-assess your actions aligned with your outcomes.
The normal program cost of 1x1 coaching for 3 months is valued at $1500.00. The End of Year Special brings this wonderful group coaching opportunity to you for only $125 / month.
God has given you EVERYTHING you need to live your destiny. Don't let the greatness of your destiny be buried under procrastination, fear, and non-action. If you always do what you always done, you will always get what you always got (thus far). Take action…do something different!
To register for the EOY Group Coaching Program, go to www.thedestinydiva.com/eoy-group-coaching-special to submit your registration. 
May this coming new year and new decade bring you your every heart's desire! 
Dr. Bre!
Categories: Pursuing Purpose, Authentic Living, Personal Growth
/